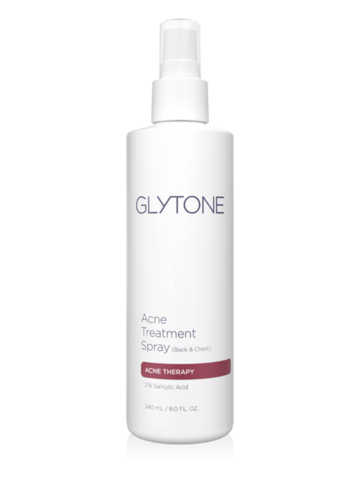 Glytone
Glytone Acne Treatment Spray (Back & Chest)
Details
This powerful Salicylic Acid-based spray has your back! Featuring Glytone's quick-drying formula and innovative pump design that functions upside down for ease of use. 2% Salicylic Acid deeply cleans pores and prevents new acne blemishes from forming on the back, shoulders and chest.
Skin Type: Acne Prone, Oily Skin
Purpose: Purges clogged pores, absorbs excess oils, smooths fine lines and wrinkles.
Suggested Use: Once weekly. Leave on for 15 minutes then remove with warm washcloth.
Active Ingredients: Glycolic Acid, Natural Clays
Size: 8oz